December 2011 - The fourth largest I\T services company globally continues to rely on Paul Mangotich to deliver sales training and sales methodology programs to its global sales force. 80 sessions of 20 participants in the past five years at the world's best Corporate University.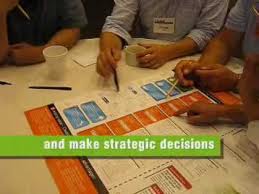 November 2011 - The Canadian Retail leader in Home Improvement looks to Maden Training Systems for Business Acumen and Financial Literacy programs. Apples & Oranges from Celemi is used to help Store Managers, Directors and Regional Managers with Financial Understanding. An interactive, engaging business simulations (French and English).
November 2011 - For more than 15 years, Canada's premier integrated energy company works with Maden Training Systems as a trusted partner to implement and deliver their Core Leadership program. 200 Supervisors and Managers trained in Leadership, Communication and Coaching Skills, four days, in French and in English in Montreal, Fort McMurray, Calgary, Sarnia, Toronto, Montreal, and St-John's.
October 2011 – Canada's largest provider of financial support, advancing the business of agriculture trusts Maden Training Systems to facilitate the Customer Service and Sales Support Skills training programs for 80 professionals. The learning program is focused on deliverying value, maintaining and enhancing relationships, as well as developing a long-term strategy for market leadership (French and English).